Happy Independence Day!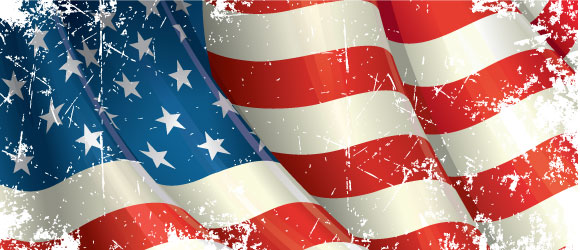 It's been quite a rough year, but I believe we still live in the greatest of all countries! Freedom is so important and this year it seems more important than ever to celebrate and remember what it means to have freedoms.
We want to do something special this year as we celebrate the freedom to have a business where we can take care of you and be a blessing in our community.
July Highlights!
Massage!
Refresh your skin and upgrade your Massage this month with a mini version of our Sea Salt Exfoliation Treatment done on the arms, and back within the time frame of your massage session! Normally, this add on is $45 when combined with a Massage, but this month we are offering it as a complimentary upgrade to any session 1 hour or longer.
Energy Healing!
You probably have heard that the energy work I am doing is becoming more and more popular as it is so effective. So much so that we are creating a separate brochure for it and have already created a separate website just to showcase the different types of energy healing I do! you can find the website at momsenergycorner.com
In July, enjoy a 20% discount and Free yourself from trapped emotions or energetic imbalances that keep your muscles, tendons and fascia bound up along with a reduction in energy by scheduling an Energy healing session, It is super cool that Energy Healing sessions can be done either in person or remotely, your choice!
Choose from Still point healing which is done fully clothed and craniosacral style balancing your energy systems while you relax and restore. This can also be done remotely from the comfort of your home. or Energy Release Balancing which we muscle test in a search and find mission to discover trapped emotions in the energy systems to release and allow the body to self-correct as it restores balance in the systems. For questions on how these treatments work, be sure to ask us! we love talking about the energy systems of the body and how to assist them back into balance
Plexus!
You hear me talk about Plexus all the time and how I believe the products from this company saved my life! I was in a bad way about 6 years ago! I was in a lot of pain, was using Coca Cola just to keep moving and one day I remember waking up thinking I just couldn't go on the way I was. Not too long after, I found Plexus, It only took one packet of Slim and I put away the Coca Cola, I was able to reduce weight and the biggest thing for me was that the widespread pain I had been experiencing was gone! It was the miracle I had been praying for. July 22nd is my 6 year Plexiversary! The day I took a leap of faith that changed everything for my health. To celebrate my freedom from pain and inflammation I am offering a free sample sent right to your home of one of our 2 most popular products. Slim hunger control or Slim microbiome. Message me or reply to this email with your first and last name, mobile phone number, and email address, to let me know you are interested and I will get you set up with a FREE Sample!
Light Therapy!
Did you know we have Light Therapy table? We have been blessed to create a whole treatment dedicated with light! Experience the power of a targeted light therapy session just for you as you lay on our PEMF Chakra balancing gemstone mat with pads surrounding you while you rest, digest and heal using the power of Light and PEMF therapy.
The magic of light is also available as a remote session with Light energy! we have had tremendous feedback from our remote sessions which are a wonderful way to gain the benefits from the comfort of your home.
We also have Rentals available! In our Spa we rent our amazing hand held's for $20 for 2 weeks based on availability. they have become popular so if we don't have one in spa make sure to put your name on our waiting list so we can get you set up as they come back in.
Our full system lights are also available in rental. $300 for 2 weeks and Lumiceuticals ships a set right to your home! Use it on yourself and your whole family everyday to experience in your home the magic of daily Light Therapy. learn more about the benefits of light at www.shinewithlight.com
Spa Treatments!
Ionic Foot-baths are becoming more and more popular, we have probably the best set up around! not only do we use the best system, (created and manufactured right here in Cedar City) but we also pair our detox foot-bath with Light therapy. 2 treatments in one for the same low price! Purchase a package of 3 treatments for $105 for a more effective way to jump-start the system and get the best benefit
Also I have a couple of great announcements I know you will love!
1st! We would like to welcome Wesley to our team! he comes to us with 3 years of experience and really loves working out those adhesions for his clients! Be sure to check each week for specials with him on schedulicity!
2nd! Couples massages are back! With having another therapist on board we are able to accommodate couples! We can also do tandem massages, and Ionic/light detox foot-bath treatments
last, I will be out of the office the week of July 20-24 for a new training. I am so excited about this as I have waited a long time to be able to have this training available to me. I am going to be learning more about muscle balancing techniques and am excited to implement what I learn into your treatments. Wesley will still be taking appointments in the afternoons on that week so if you need a treatment he will be available.

Click Here to Order as a Preferred Customer