My husband and had the opportunity to go to Hawaii this past week and one thing I really loved was how masculinity was celebrated. We all have amazing men in our lives and/or amazing men that we have known and it's so wonderful that Father's day is a great time to celebrate these unsung heroes. The one thing I find in common with the majority of stores is that it is so difficult to find something unique for an awesome guy! Ha ha in fact one of our tour guides in Hawaii was relating to us his shopping experience with his wife. he says there are all these things for her, but for me, he says, I get fruit of the loom. lol funny but true. Most places just don't cater to gifts for men.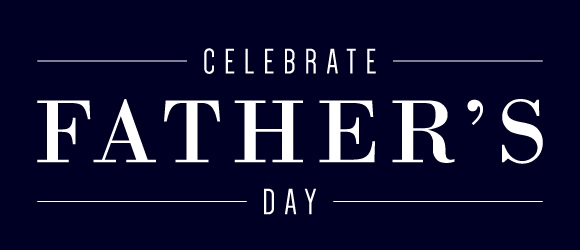 The one gift I have found that men really appreciate is a Massage session. Some men will love a couples massage, while others will want one of our custom massage sessions. We have also found men who love the hot stone massage and feel it is an extra treat to relax those tired muscles. This month, Starting June 14th and running through June 25th. choose for the man in your life or even for yourself one of our popular massage sessions and choose one of our unique upgrades at no extra charge
Choose from:
Hot Stone Massage
Photo Rejuvenation
Light Therapy
Be sure to let us know when booking or purchasing a gift certificate that you want the Father's Day special
Another wonderful gift men love is the gift of Light. This coming week we are expecting a special shipment of Hand held lights to come in. Because of this special shipment we are offering 20% off our hand held lights this month!!!
Our Light Stim Hand-held makes a wonderful gift and an easy way to share light with those you love without a big investment.
If you would like information about our Lumiceuticals full system lights let us know! We love talking about light and sharing with you options for having light therapy in your home. We love for you to have the perfect fit for your family.
This month we would like to showcase a supplement that has become an absolute favorite! It comes from Plexus worldwide. Megax is the most complete omega I have found on the market. Plexus MegaX is a broad spectrum plant-based Omega that delivers the heart-healthy benefits of fish oil, without the unpleasant aftertaste. Omega-3 fatty acids are super healthy and support everything from your heart to your brain and even help manage stress.*
Benefits
Provides support for a healthy heart*
Supports brain health*
Supports healthy lipid levels already in the normal range*
Helps with stress management
Features
Delivers broad spectrum of Omega fatty acids
Contains Ahiflower® Oil which contains Omega-3 stearidonic acids
Formulated with sustainably sourced ingredients
Free of contaminants, mercury from fish or PCB's
Easy to swallow and no fishy aftertaste
Gluten Free
Non-GMO
Talk to us about this supplement along with other Plexus products and see if they are right for you! We hope you have a wonderful month of June! We look forward to assisting you this month with your health and wellness goals
Your Color Country Massage Holistic Care Clinic Spa Team
Be sure to follow us on Facebook, Instagram, Google, MeWe
(P.S. 5 star reviews make our day!)